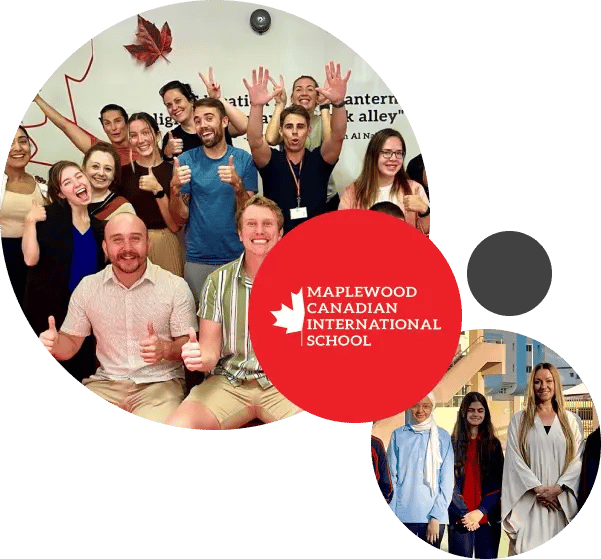 about us
Maplewood Canadian International School

in Abu Dhabi
Welcome to Maplewood Canadian International School in Abu Dhabi. MCIS is an educational leader in curriculum delivery, offering an exceptional Canadian program.
Curriculum
We Offer The Alberta Education (Canadian) Curriculum, The Gateway To A Global Education
Maplewood Canadian International School is one of the best international schools in Abu Dhabi and has undergone the rigorous accreditation process and been awarded the Alberta (Canada) International School Accreditation. With full Alberta Accreditation, our students earn an Alberta High School Diploma. This diploma is identical to the diploma earned by students studying in the Canadian Province of Alberta. This world-renowned diploma opens doors for students to study in the best universities and colleges in Canada, America, Europe, Australia and beyond. Our students can enjoy opportunities anywhere in the world. For students wanting to stay close to the UAE, of course, that too is available to them. While not easily earned, an Alberta High School Diploma provides graduates with a solid foundation for continuing their education both locally and abroad.
Highlights
Get to know more about our school
Admission
Inclusive Learning Environments to Nurture Students of Tomorrow
Maplewood Canadian International School is passionate about fostering inclusive learning environments. Our educators are Canadian-certified and cater to students in kindergarten to grade 12 level. As one of the leading Canadian schools in Abu Dhabi, we give your child the tools they need for a successful academic future while cultivating a lifelong love for learning.
Principal's Message
My name is Dr. Terry W. Burwell. I am an Adjunct Professor at the Graduate School of Education at Queen's University, with over 31 years of experience in the education sector. I hold a Doctor of Education (Ed.D.) and an Education Specialist (Ed.S) in Educational Leadership and Administration from Liberty University, as well as a Supervisory Officer's Certificate and Principals Qualifications from Ontario Principals' Council and Ontario College of Teachers. My mission is to contribute to the improvement of educational outcomes and opportunities for learners of all ages and backgrounds, by applying my expertise, experience, and passion for education. I am always eager to learn from and collaborate with other educators, researchers, policy makers, and stakeholders in the field. I believe that education is a powerful tool for social change, and I strive to inspire, empower, and support the next generation of educational leaders.
A Word from our Staff and Students
Hear from staff and parents at Maplewood Canadian International School Abu Dhabi.
My name is Rand Hamed, I am a grade 12 student in MCIS and I can confidently say that for the 8 years I have been attending this great school, it has allowed me to develop my knowledge, communication, and learning skills, and granted me opportunities that allowed me to reach my goals.
MCIS has undoubtedly prepared me for all the skills and education I need to thrive in the future. I would recommend this school to anyone who wants the best quality education and a healthy growing environment to prosper.
My name is Ahmed Sami, and I attend Maplewood Canadian International School. I had the privilege of attending MCIS for the past 6 years, and it was truly a life-changing experience for me. Teachers and staff are committed and enthusiastic about their jobs, creating a positive and encouraging environment for students to grow and succeed.
The curriculum is challenging yet engaging, and the extracurricular activities and programs available are diverse and enriching. I am grateful for the opportunities and the education MCIS has provided me and would strongly recommend it to anyone seeking a high-quality education.
My names Aly Othman, a senior student at MCIS! After 6 years at Maplewood Canadian International School, I can confidently and with complete honesty say it's been a privilege to be a part of it and that anyone would want to enroll here at MCIS. The school is fantastic for a student's intellectual and academic growth, and opens doors all over the world!
My name is Johnathan Daly and I'm the primary coordinator and grade 6 teacher at MCIS. I've been at Maplewood for three enjoyable years.
I've thoroughly enjoyed my time teaching, as watching each student develop socially and academically has been extremely rewarding.
It's a fantastic place to work and develop professionally as an educator. Having like minded colleagues has boosted and enhanced me as a professional.
As a middle school science teacher at MCIS, I can confidently say that I absolutely love my job. From day one, I have felt supported by my colleagues and administration, and it's clear that everyone here is committed to creating the best possible learning experience for our students.
I love seeing my students light up with excitement during our science experiments, and it is truly a joy to be able to foster that love for science.
Furthermore, my colleagues passion for teaching and dedication to our students is truly inspiring and makes coming to work each day a joy.
Overall, I feel incredibly fortunate to be a part of such a positive environment. I have no doubt that our students are receiving a top-notch education and will go on to do great things thanks to, the amazing team of educators and staff at MCIS
My name is Dane Henegan and I am the Middle school Coordinator and Physical Education teacher at MCIS. I joined the team at the start of 2022.
I have enjoyed adapting to this new environment and learning about different cultures. The school has allowed me to progress professionally as a teacher. We have a strong group of staff members that are dedicated to providing the best for every learner entering our doors.
Maplewood Canadian International School is a place for learners to grow in their academic and social life.
MCIS Facilities
State of the Art Facilities at Maplewood Canadian International School, Abu Dhabi
At Maplewood Canadian International School, our students enjoy bright classrooms, our large-sized swimming pool, the gymnasium, and our outdoor field and play structures.
01.

Digital Classrooms

02.

Swimming Pool

03.

State-of-the-Art Gym

04.

Extra Curricular Facilities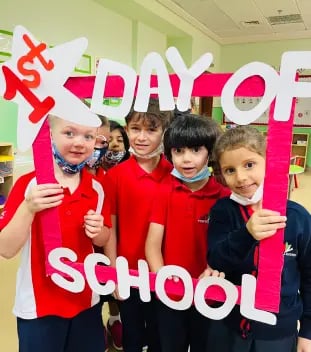 Application for Admission
Interested in enrolling your child at one of the best schools in Abu Dhabi, MCIS? We'd love to meet with you! Kindly fill in the form to learn more about our admissions process and meet our staff for a friendly tour of our school.